Colds Away Essential Oil Blend
Regular price
Sale price
$22.90 NZD
Unit price
per
Sale
Sold out
This beautiful Lotus Oils Synergy Blend of Eucalyptus, Lavender, and Tea Tree 100% pure essential oils can help ease your Winter Chills.
Eucalyptus: Having antiviral and decongestant properties Eucalyptus Oil may help prevent illness before it sets in and ease congestion if you are already sick.
Lavender Oil: Its anti-inflammatory and calming properties may help relieve symptoms of winter chills and promote restful sleep.
Tea Tree Oil: This germ-fighting powerhouse is known for its antiseptic, antimicrobial and anti viral properties and may help lessen the symptoms of Colds & Flu.
The combination of these 100% Pure Essential Oils is a "Winter Blaster" for those horrible Colds & Flu.
Colds Away is also available in a Massage Blend: A mixture of Colds Away Synergy Blend, Sweet Almond and Wheatgerm Oils. Rub this directly onto your chest which may help relieve congestion and aid sleep.
Ideas for use:
Put a few drops in your Diffuser or Burner to help clear the air of germs/bugs and inhale the beautiful aroma all day it may help to clear your nose
and chest.
Dilute a few drops into oil or cream and rub on your chest, this may help with a peaceful night's sleep and relief from congestion.
Add a couple of drops to your bath, the mixture of steam and Colds Away may help ease congestion and clear your nose.
Purchase this beautiful Cold's Away Synergy today to help ease your Winter Chills.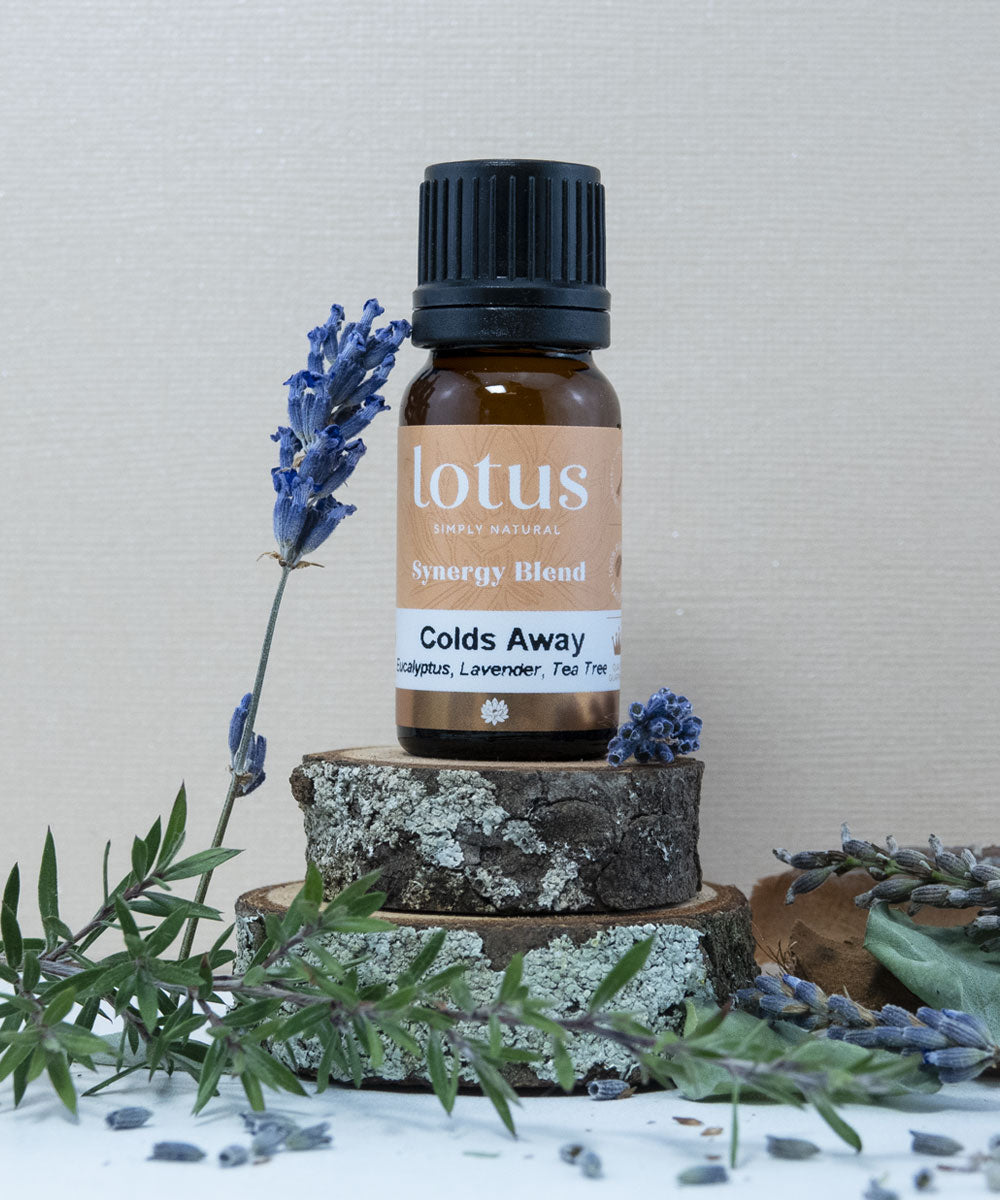 Handmade and sourced with love!
Our products are handmade here in Tauranga or are responsibly sourced from around the world, via our awesome suppliers! We use the best natural ingredients for our body and home care, source the most beautiful, high quality crystals and stock kick-ass brands whose products do good!
Good vibes!

We're all about bringing the good vibes when you shop with us. That means great quality products that are kinder to you and our planet.

We are local!

That's right, our soaps and body care are locally made, right here in Tauranga. Our store is also locally owned and operated too!

We ship free $175+

For NZ orders over $175+, we'll ship out your Boho Store goodness to you for free! Zero, zilch, nada!

See more