Nature Play Sensory Box
Regular price
Sale price
$49.90 NZD
Unit price
per
Sale
Sold out
Our Nature Play Sensory Box has been a real labour of love and intention to create.
Through my families journey with super sensory children we have created this mindfulness kit full of 100% natural resources.
Contains...
Mindful Potion - add a little water to a scoop of potion or 2, watch as it brews & bubbles see what it can do!
You can look and you can touch and you can smell your fizzy brew but please don't put it in your mouth because magic tastes ewwwwwww!
Scoop - to use with your potion
Flower Power Pouch - Rose petals, baby rose buds, Lavender, cornflower, butterfly pea flowers, calendula petals and hibiscus 
Simple Intention cards 
Gift from the Earth - a mix of raw, Tumbled and shaped crystals
Muslin cotton play cloth gently dyed with butterfly pea flowers - I am a river, I am the sky, I am wings, I am the ocean, I am a cape, I give comfort, I am a veil, I can dance, I am not a cloth.... I am your imagination 
Peppermint Prince Mini Essential oil roller- when your low on energy and can't think of what to do, or when your feeling hot and bothered here is something to help you.... The Peppermint Prince lives in the Gardenand has a gift for you, roll a little on your wrist and take some big deep breathes 1...... and 2....
Lavender True Mini Essential Oil Roller- when I'm worried or too excited and don't know what to do, or maybe im so tired but can't go to sleep here is what I can do.... I take my gift from the flower fairy made from lavender true, I roll a little on my wrist, close my eyes and take some deep breathes 1.... and 2....
saftey first- Please be aware your kit contains small objects which may be hazardous to small children so adult supervision is recommended.
Although all contents are natural they should not be put in the mouth or swallowed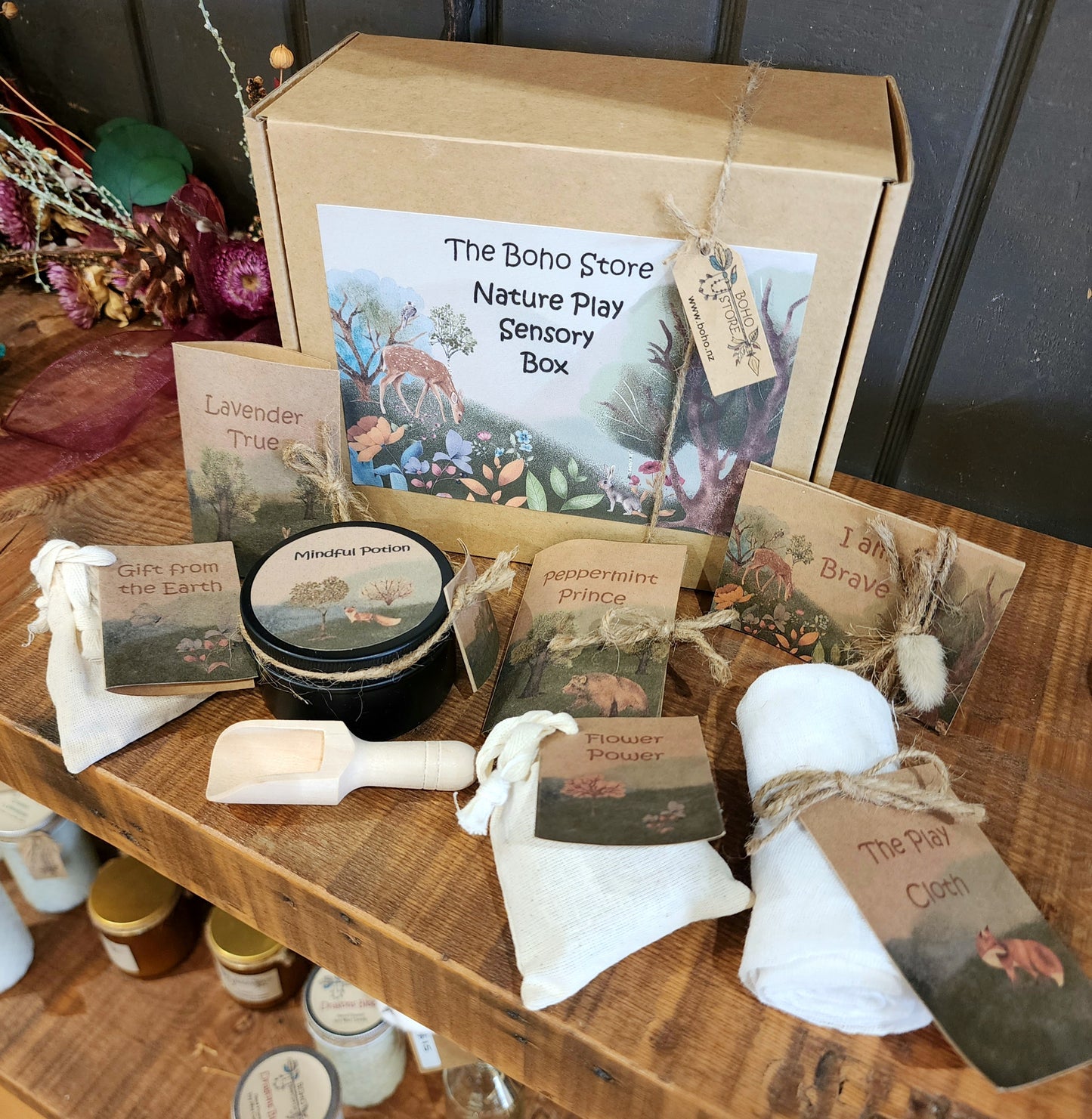 Handmade and sourced with love!
Our products are handmade here in Tauranga or are responsibly sourced from around the world, via our awesome suppliers! We use the best natural ingredients for our body and home care, source the most beautiful, high quality crystals and stock kick-ass brands whose products do good!
Good vibes!

We're all about bringing the good vibes when you shop with us. That means great quality products that are kinder to you and our planet.

We are local!

That's right, our soaps and body care are locally made, right here in Tauranga. Our store is also locally owned and operated too!

We ship free $175+

For NZ orders over $175+, we'll ship out your Boho Store goodness to you for free! Zero, zilch, nada!

See more