Rattan Basket
Regular price
Sale price
$47.50 NZD
Unit price
per
Sale
Sold out
This soft grey oval basket is handwoven from rattan and has a large over arm handle. Rattan is the general name for all climbing palms, it is one of the most versatile material used in the manufacturing industry. The rattan is coloured a soft white grey by mixing mud and a local leaf and then submerging the product in this mix for three weeks. The basket is then aired for a month. This is also a natural treatment against woodworm. Handmade by skilled weavers working with Pekerti Nusantara, our fair trade partner in Indonesia.
Who made my product?
Through building successful family businesses, and collaborating with Pekerti to access fair trade markets, the rurally-based artisans of Pekerti have been able to remain in their communities rather than migrating to the cities. Small numbers of both male and female artisans make up the family-based artisan groups, sharing skills and collaborating to bring positive benefits for people and planet.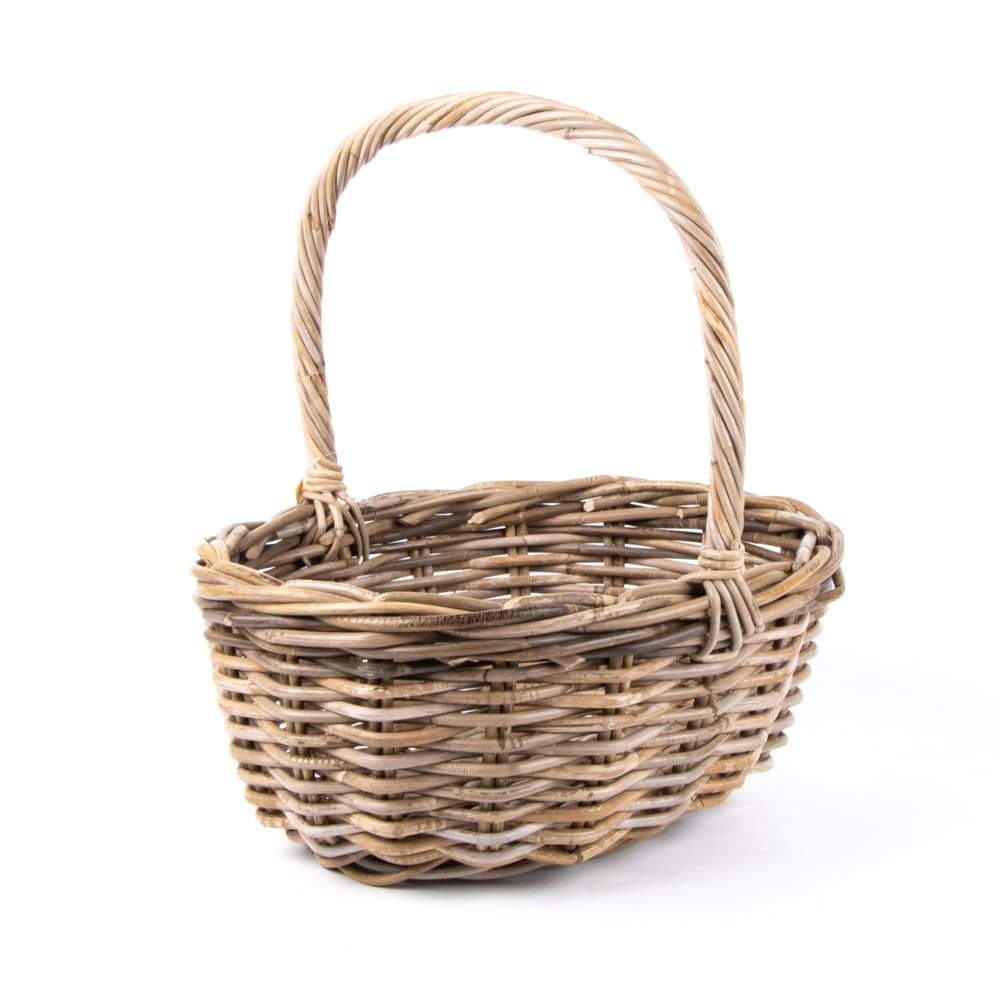 Handmade and sourced with love!
Our products are handmade here in Tauranga or are responsibly sourced from around the world, via our awesome suppliers! We use the best natural ingredients for our body and home care, source the most beautiful, high quality crystals and stock kick-ass brands whose products do good!
Good vibes!

We're all about bringing the good vibes when you shop with us. That means great quality products that are kinder to you and our planet.

We are local!

That's right, our soaps and body care are locally made, right here in Tauranga. Our store is also locally owned and operated too!

We ship free $175+

For NZ orders over $175+, we'll ship out your Boho Store goodness to you for free! Zero, zilch, nada!

See more