Sage Bundle with Crystal
Regular price
Sale price
$19.50 NZD
Unit price
per
Sale
Sold out
White Sage drives away negative energies and influence. It's known to be healing, and give clarity and wisdom. It is one of the most common herbs used in the smudging practice. In many cultures for thousands of years, ritualistic smudging has been used as a means of cleansing and clearing people, animals and spaces of negative energies and influences. These rituals carry the powerful symbolism of connecting our world to that of the spirits while the smoke carries our intentions and prayers to the Heavens.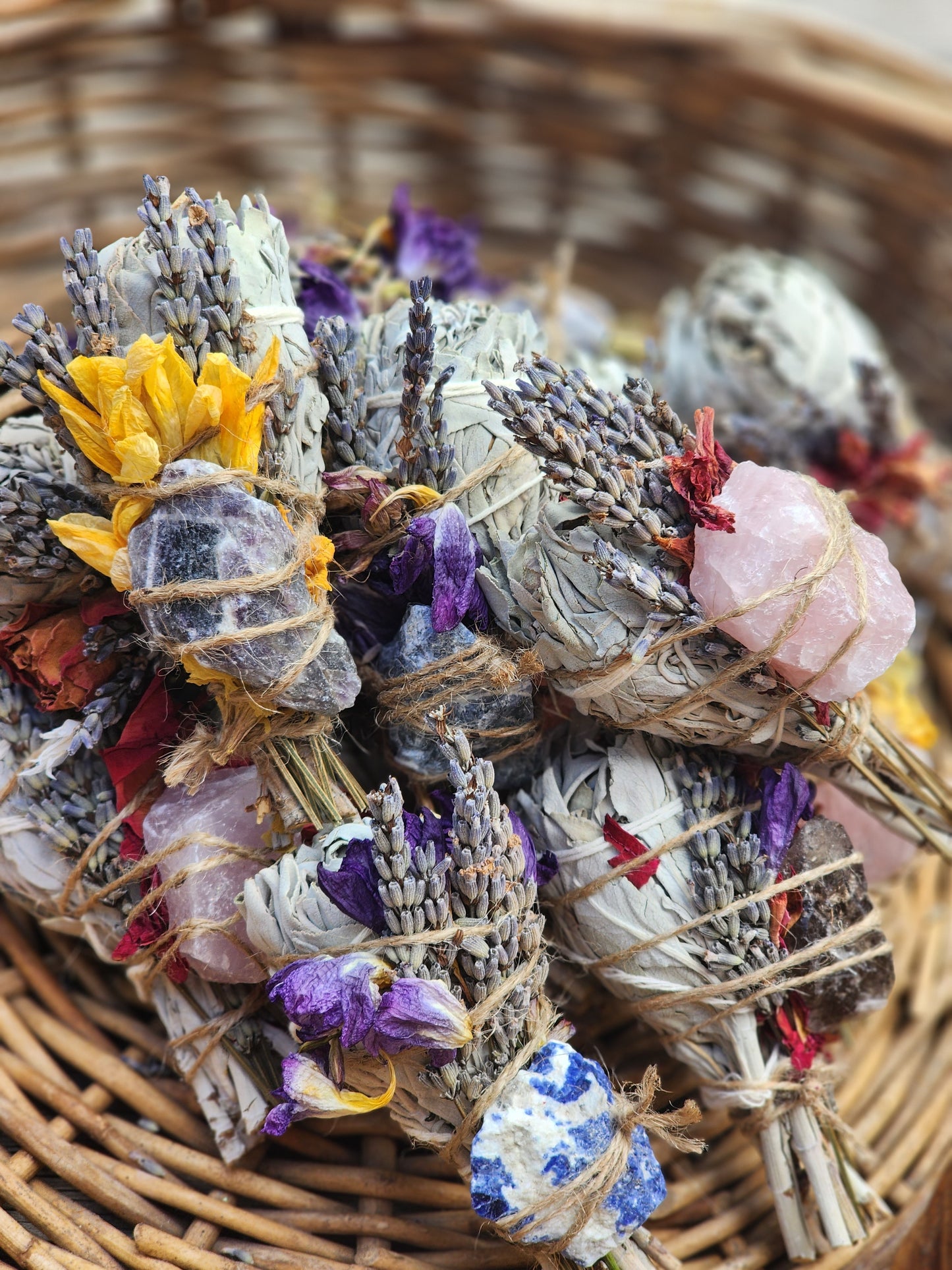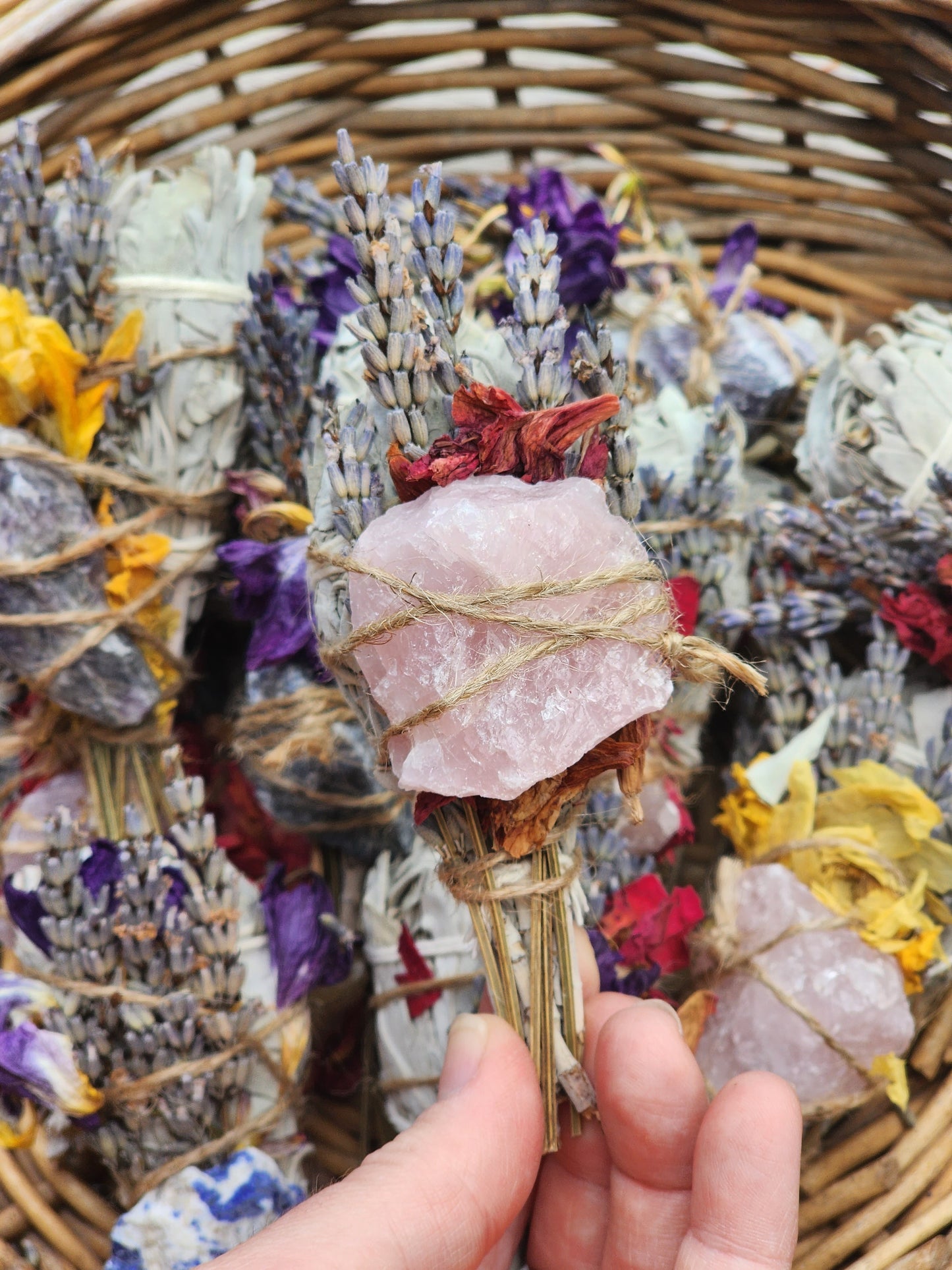 Handmade and sourced with love!
Our products are handmade here in Tauranga or are responsibly sourced from around the world, via our awesome suppliers! We use the best natural ingredients for our body and home care, source the most beautiful, high quality crystals and stock kick-ass brands whose products do good!
Good vibes!

We're all about bringing the good vibes when you shop with us. That means great quality products that are kinder to you and our planet.

We are local!

That's right, our soaps and body care are locally made, right here in Tauranga. Our store is also locally owned and operated too!

We ship free $175+

For NZ orders over $175+, we'll ship out your Boho Store goodness to you for free! Zero, zilch, nada!

See more