Stocking Stuffer 10!! A Grade Mystery Mix!
Regular price
Sale price
$10.00 NZD
Unit price
per
Sale
Sold out
A scoop of our new A grade mix consists of 5-6 of these beautiful tumbles 
Minerals may consist of....
Fuschite
Mookaite
Howlite 
Sunset sodalite 
Strawberry obsidian 
Rainbow Moonstone
Aventurine
K2
Red Jaspers a few varieties
Yellow Calcite
Fluorite
Leopard Skin
Zebra calcite 
Blue Quartz 
Green Jasper
Obsidian 
Amethyst
Blue Aventurine
Polychrome 
Picture jasper
Rose quartz
Pink tourmaline in quartz 
Dream amethyst 
Pinolith
Inclusion quartz 
Rutile quartz
Rainforest rhyolite
Lepidolite
Clear quartz 
Orange calcite
Strawberry quartz
Goldstone
Aquamarine
Agate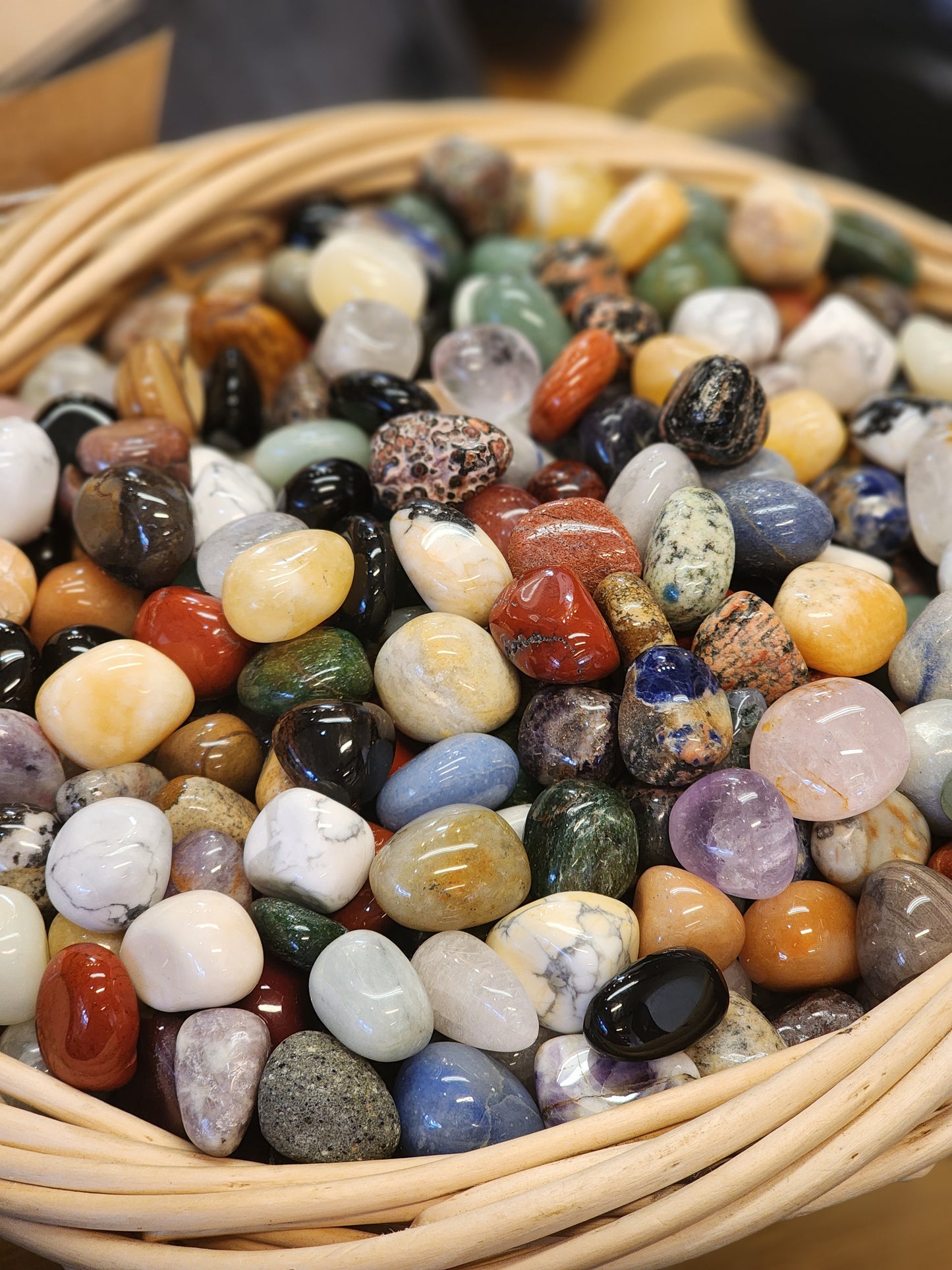 Handmade and sourced with love!
Our products are handmade here in Tauranga or are responsibly sourced from around the world, via our awesome suppliers! We use the best natural ingredients for our body and home care, source the most beautiful, high quality crystals and stock kick-ass brands whose products do good!
Good vibes!

We're all about bringing the good vibes when you shop with us. That means great quality products that are kinder to you and our planet.

We are local!

That's right, our soaps and body care are locally made, right here in Tauranga. Our store is also locally owned and operated too!

We ship free $175+

For NZ orders over $175+, we'll ship out your Boho Store goodness to you for free! Zero, zilch, nada!

See more