At the Boho Store, we handcraft beautiful vegan soaps and body care products, as well as stock a beautiful range of crystals, candles and diffusers, tarot cards, jewellery and much more.
Come into our store at the entrance to Piccadilly Arcade, 47 Devonport Road, Tauranga Central - or shop online. Our physical store is open 10am - 4pm, Wednesday - Saturday.
Our mission
At the Boho Store, we are all about bringing you beautifully handmade and ethically sourced products, made right here in store or stocked from our awesome suppliers around the world.
Good vibes!

We're all about bringing the good vibes when you shop with us. That means great quality products that are kinder to you and our planet.

We are local!

That's right, our soaps and body care are locally made, right here in Tauranga. Our store is also locally owned and operated too!

We ship free $175+

For NZ orders over $175, we'll ship out your Boho Store goodness to you for free! Zero, zilch, nada!

See more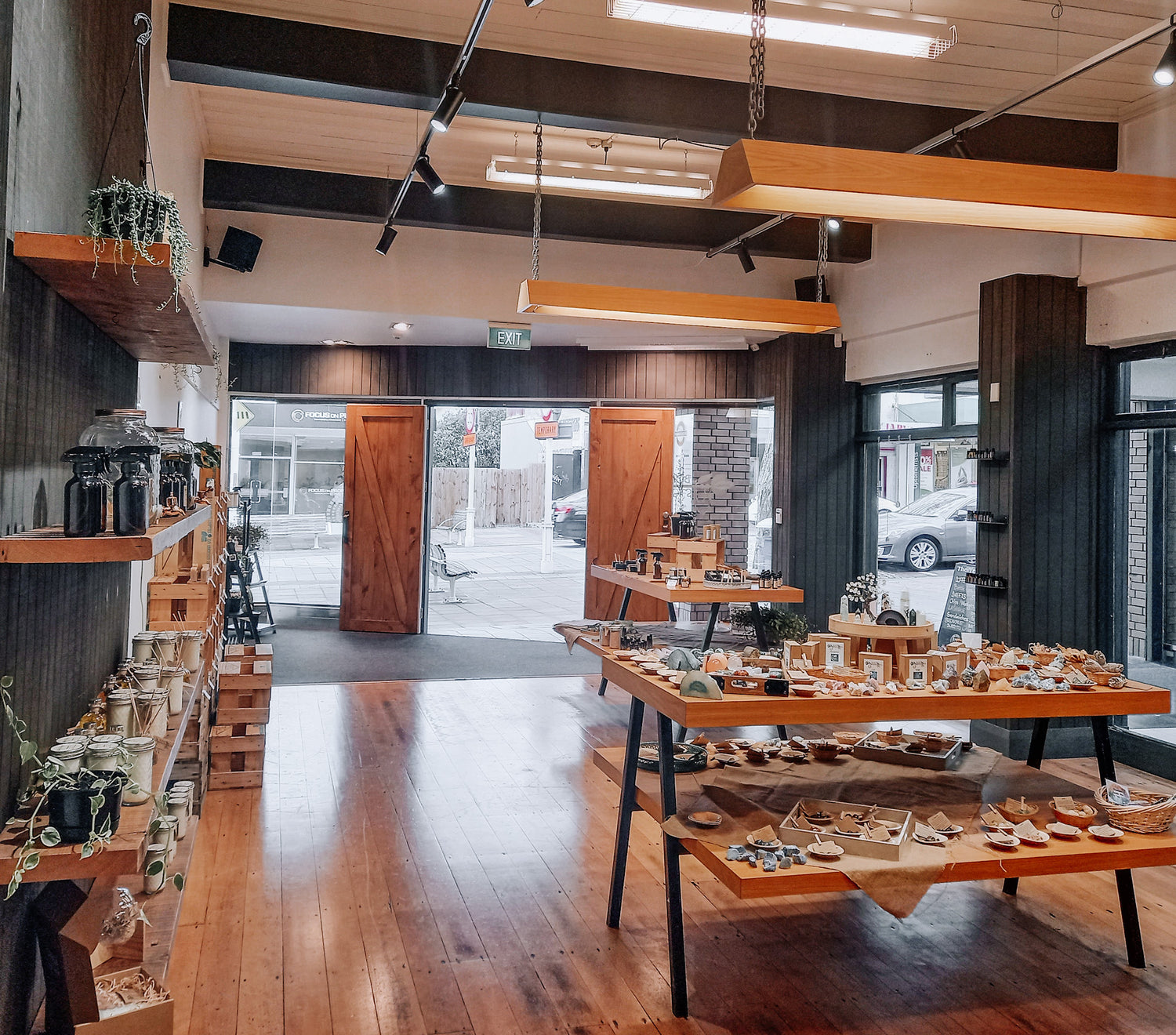 The Boho Journey
The Boho story started back in 2018 when Jess Elliot created her first brand, Lil' Love Bugs, to pursue her passion for making natural body care products. This eventually evolved into Boho Body & Soul (which we now call Boho Body Care). One thing led to another, and she found herself attending local markets around the Bay of Plenty (New Zealand) most weekends, selling her soaps, skincare products and crystals...
Read Our Story
☆☆☆☆☆
Just got my parcel, great gift ideas for family or yourself cute packaging and great quality. I'm absolutely amazed with the crystals. Also bought a crystal book and will be keeping them beside my bed. Again so happy!
- Phatts