Sunstone Tumble
Regular price
Sale price
$9.50 NZD
Unit price
per
Sale
Sold out
Sunstone is linked to luck and good 
fortune. It clears and energises all the 
chakras. Sunstone instils good nature, 
heightens intuition and allows the real 
self to shine through happily. It dissipates 
fearfulness, alleviates stress and 
increases vitality. 
Sunstone encourages independence and originality.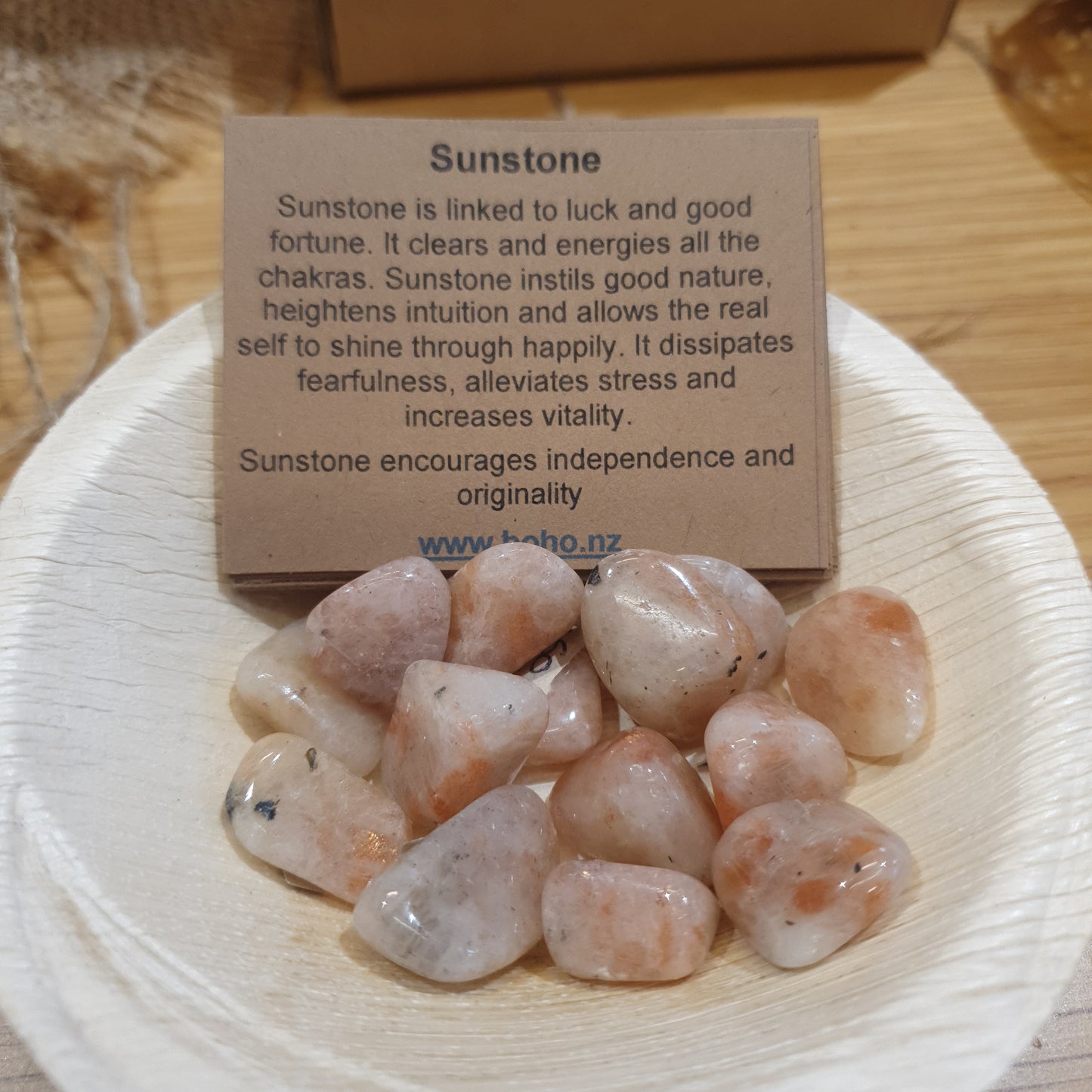 Handmade and sourced with love!
Our products are handmade here in Tauranga or are responsibly sourced from around the world, via our awesome suppliers! We use the best natural ingredients for our body and home care, source the most beautiful, high quality crystals and stock kick-ass brands whose products do good!
Good vibes!

We're all about bringing the good vibes when you shop with us. That means great quality products that are kinder to you and our planet.

We are local!

That's right, our soaps and body care are locally made, right here in Tauranga. Our store is also locally owned and operated too!

We ship free $175+

For NZ orders over $175+, we'll ship out your Boho Store goodness to you for free! Zero, zilch, nada!

See more